PinkClubWear.com offers you 100% free advice to help you find the best products online quickly. Our readers are our valuable supporters. Thanks to you, we might receive a small affiliate commission if you make a purchase after clicking on one of our links.

Read more
Last Updated on September 18, 2023 by Sarah Keene
In the first few months, you may feel tight even if you buy your regular brand of underwear. Wearing tight undies may lead to discomfort, as well as adverse effects on your health. So keep asking yourself, how do I loosen my underwear?
It's common for people to find new underwear uncomfortable at first. It's because you cannot try them on in stores and stick to the same size and brand. No matter how much you spend, it is almost impossible to find comfortable undergarments in the right size. We have a solution for you if you have the same problems with new underwear.
Here in the article, we will discuss how to make tight underwear loose easily for a better fit. There is no need to be afraid to try different brands and styles of underwear. So let's figure out how to handle one of the most common problems in life.
Bestseller No. 1
Bestseller No. 2
How To Make Tight Underwear Loose Easily?
Step 1: Wash With Cold Water
If you want to loosen your underwear to fit well, put it in the washing machine. Add cold water to the washing machine and start washing. Turn off the washer and leave your underwear to soak for 24 hours. If you don't have a washing machine, get a bucket of cold water and wash it and then keep it for soaking.
The particular video could help you to do it effectively.
Note:
You don't need to use a detergent, soap, or other product to wash your underwear for stretching. Wash them with cold, freshwater whether you are using a washing machine or a sink.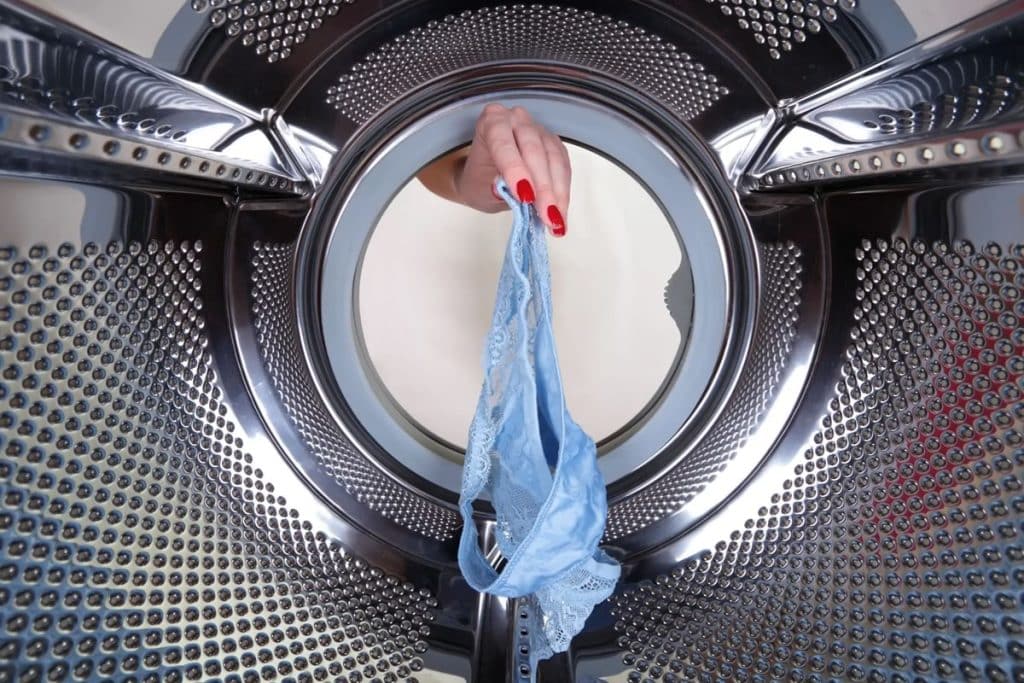 Step 2: Analyze Your Underwear
Now, you have to check your underwear after soaking for 24 hours. If you find out the underwear has stretched enough, you can jump to the next step. However, if it turns out the underwear is not stretched enough, let it soak for another 24 hours.
Step 3: Pull off Your Underwear
Take out your underwear from the washer or bucket. Water in underwear will cause them to stretch more, so be sure they are heavy and saturated with water.
Step 4: Dry Properly
Dry your underwear naturally in a well-ventilated area. It's best not to dry them in direct sunlight since ultraviolet rays can damage the fabrics. After drying out, you need to ensure you have the right size.
Note: It's a good idea to follow the instructions on the clothes labels when drying underwear. You can also use a dryer or washing machine to dry your underwear. If you use a dryer, keep a cool or dedicated cycle instead of high heat.
Tips: Perhaps you're wondering how to stretch your underwear if they're still tight? You should repeat the following steps to make them fit. This technique will help most underwear fabrics stretch a size up.
How To Make Tight Underwear Loose Easily: Effective Tips
When you are about to buy new underwear, try to inspect the material of your underwear. Because if your underwear or panties are made of cotton or polyester, it is easy to stretch. On the other hand, if the items are made of woven silk, they are a little difficult to loosen.
Don't stretch your tight underwear too much if you're about to loosen them. If your underwear gets too loose, you will feel uncomfortable too.
If you find out your underwear has stretched too much you should dry them using a dryer instead of hanging. To keep your underwear smelling fresh, let them dry completely after washing.
How To Make Tight Underwear Loose: FAQ's
How to Loosen Elastic on Underwear?
There are two different ways you can use to loosen your underwear elastic.
The first way is to use a chair or a small table to stretch the elastic. Align the side of the elastic underwear with the side of your chair and leave it for 24 hours. Make sure that the size is perfect or if you want to expand more using the same technique.
Secondly, you can loosen the elastic on your underwear using warm water. Washing your underwear at 150 degrees Fahrenheit or higher helps to expand elastically.
It is important to remember that high temperatures expand elastic effectively. When you apply heat for longer periods of time, your underwear becomes baggy and flabby.
Should Underwear Be Tight or Loose?
The best idea is to use underwear that provides you with basic comfort. You should wear undies that fit you well and are not too tight or loose. Narrow underwear leaves deep marks on your skin. Alternatively, excessively stretched underwear will cause you to get wedgies. So you can use the best underwear for wedgies for a better experience.
How to Stretch Cotton Underwear?
A stretchy fabric like cotton underwear makes it easy to loosen your underwear. Get a bucket of cold water and soak your underwear for 24 hours. Then let it dry naturally and check if the size is right or not.
Does Underwear Affect Sperm Count?
A tighter pair of underwear can reduce the number of sperm. It is unlikely to cause infertility by reducing sperm health too much. Men who wish to father children are advised against wearing tight underwear.
Unlike consuming alcohol or smoking tobacco, constrictive underwear inhibits sperm motility more than other lifestyle choices. A few studies have found that tight-fitting underwear affects sperm concentration and motility.
Is it Healthy to Wear Tight Underwear?
A tight pair of underwear is uncomfortable and can even affect your health in some cases. Tight underwear can cause skin irritation or a fungal infection. Besides, it may press the testes against the body, causing them to heat up. To avoid the problem, you might want to use the best underwear for jock itching.
Is it Bad to Wear Tight Underwear Everyday?
You should wear underwear for a number of reasons. But it is not a good idea to wear tight underwear every day. The elastic in tight underwear interferes with blood circulation.
In addition to causing dampness for longer periods, tight underwear also restricts airflow. Besides, you may experience crashes and increased friction when performing physical activities. Moreover, tight underwear can cause skin irritation, infection, decreased sperm count, and a lot more.
Conclusion
Our technique on how to make tight underwear loose easily is effective in most cases. If you feel your underwear is too tight, you can solve the issue by following our easy steps.
We hope this article will also assist you in removing tight-fitting underwear-related health problems.